February 16, 2023
Developing the underground of the future
A small town in central Finland with less than 5,000 inhabitants seems an unlikely place for a world-class underground research facility and advanced business ecosystem, but the Callio FutureMINE project is nonetheless at the cutting edge of mining and tunnelling R&D.
Accurate and safe research opportunities
Pyhäjärvi lies some 450 km North of Finland's capital, Helsinki. Deep in the ancient forests lies Europe's deepest base metal mine, descending 1,444 metres into the earth. Even before mining operations ended in August 2022  the location was being developed as a research hub and multidisciplinary operating environment called Callio. For Normet, the opportunity to be involved in such a unique and important resource was a no-brainer.
"We have been using the mine for our personnel development and equipment testing for a long time," says Mark Ryan, Vice President Equipment Offering and New Technology at Normet. "Callio provides a safe environment for us to test new products in exact atmospheric conditions, and also for our customers to see our technology in action for themselves. The fact it also contains the world's deepest sauna is a bonus."
The conditions in the mine are useful because they exactly mimic the operating environments of Normet's machinery around the world, while also being free from constraints such as stringent operational safety considerations related to normal mine production. The unique conditions present in the mine provide opportunities for research and development that are unparalleled.
"We have dedicated areas of the mine that we use to simulate the areas that our customers experience in their operations," Ryan continues. "We can demonstrate and test applications in all parts of the mining process that Normet is involved in, from concrete spraying to explosives charging. There's no better place to showcase and develop new mining technologies than in an actual mine."
Towards an efficient and sustainable future
The forward-looking approach of Callio is indeed reflected in Normet's proprietary solutions such as the Normet SmartDrive® electric vehicles. Being fully battery operated, the vehicles produce no local emissions and provide significant cost and energy savings.
"Battery operated vehicles are an evolution in mining. One of our visions is to use Pyhäjärvi to showcase this with a visitors' centre where customers can experience the product in action in a realistic environment for themselves," explains Ryan. "In the case of the SmartDrive we can demonstrate how the charging stations work, the process and logistics, and how data collection can benefit the operator."
This data collection is another big step towards improving mining efficiency. At Callio, visitors can see in the demonstration control room how Normet equipment captures operational data in real-time and transmits it for analysis. The information from this process can be used to improve efficiency, reduce downtime and ensure a safe and productive work environment.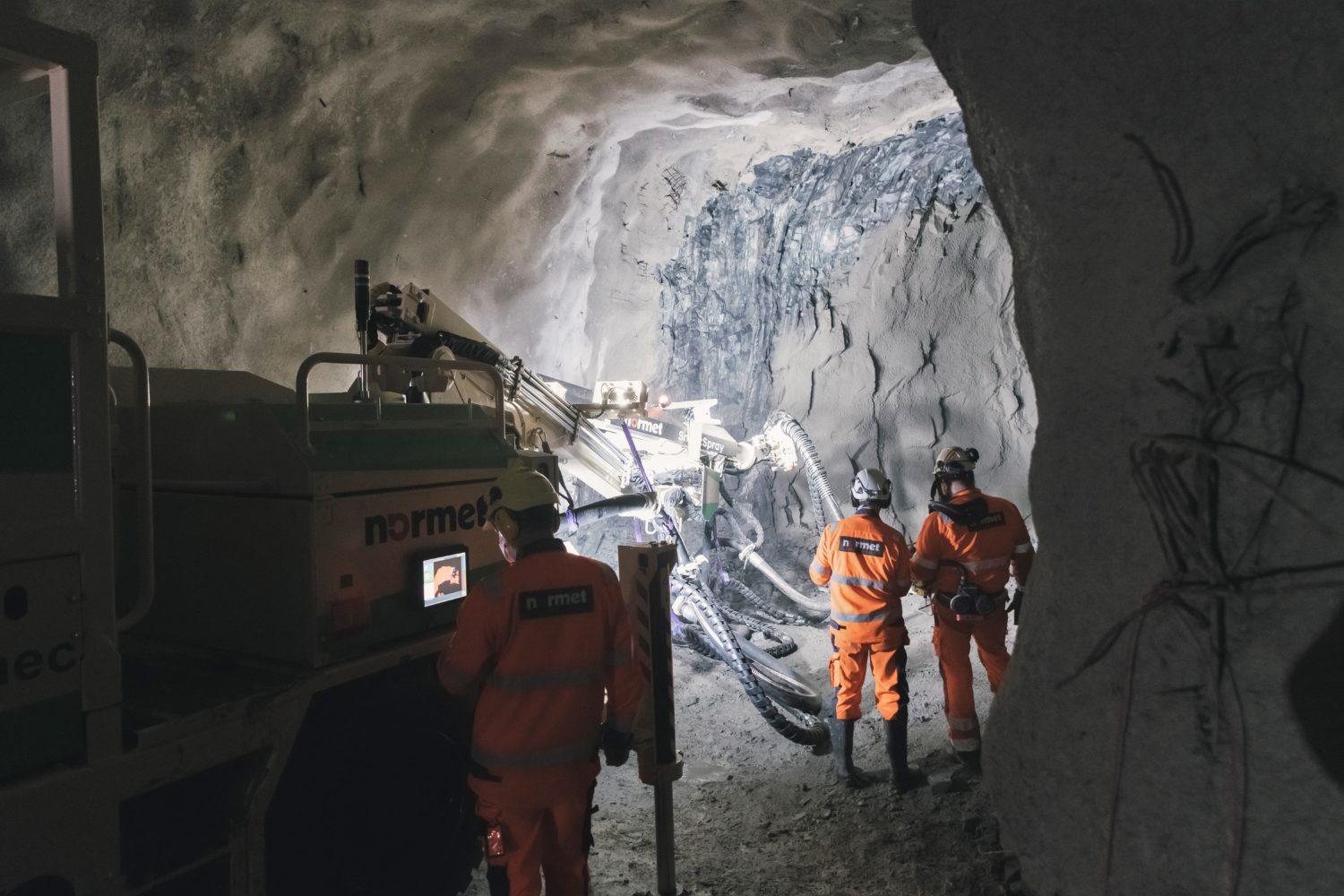 Enabling cooperation and process expertise
Although Normet is heavily involved in the Callio project, they are far from alone. "There are hundreds of kilometres of tunnels down there so there's room for everybody," laughs Ryan. Other projects in Callio involve energy storage, underground rescue, and even edible insects, amongst others. In general, this environment creates many opportunities for cooperation and knowledge exchange.
"We can see real opportunities for mutual benefit in regard to development," Ryan explains. "We are very open to additional partnerships and shared initiatives."
It's worth mentioning that this unique project is in part a result of its location.
"I think there is a real kind of innovative, entrepreneur type of thinking in Finland that gives us a competitive edge and enables Normet to offer our customers the best possible technologies and keeps us relevant. We see ourselves as process experts. The machines we sell are products that enable that expertise. Callio provides an incredible opportunity for us to demonstrate our unique abilities."