Overview
Versatile vehicles underground
The safe and efficient transportation of personnel, material and fluids is an essential part of any underground mining or tunnelling project. Our logistics solutions are the result of decades of experience and are designed to easily cope with the most demanding environments. Our three rubber tyred vehicle lines provide you with a complete range of transport options for any requirement underground. Anything from personnel to explosives and everything in between can be moved swiftly and safely within and between work sites.
At Normet, safety is the number one priority in everything we do. All our logistics vehicles share some common characteristics, such as highly ergonomic operation and comprehensive safety features. Our new front cabin sets new standards for comfort and visibility, providing an enhanced, FOPS/ROPS approved driving experience. Advanced suspension control guarantees a smooth, secure ride.
We make it easy for you to find the perfect underground logistics vehicles to meet your needs. Our Utimec, Variomec, and Multimec carriers are available in a range of customisable configurations to help maximise your whole-process productivity.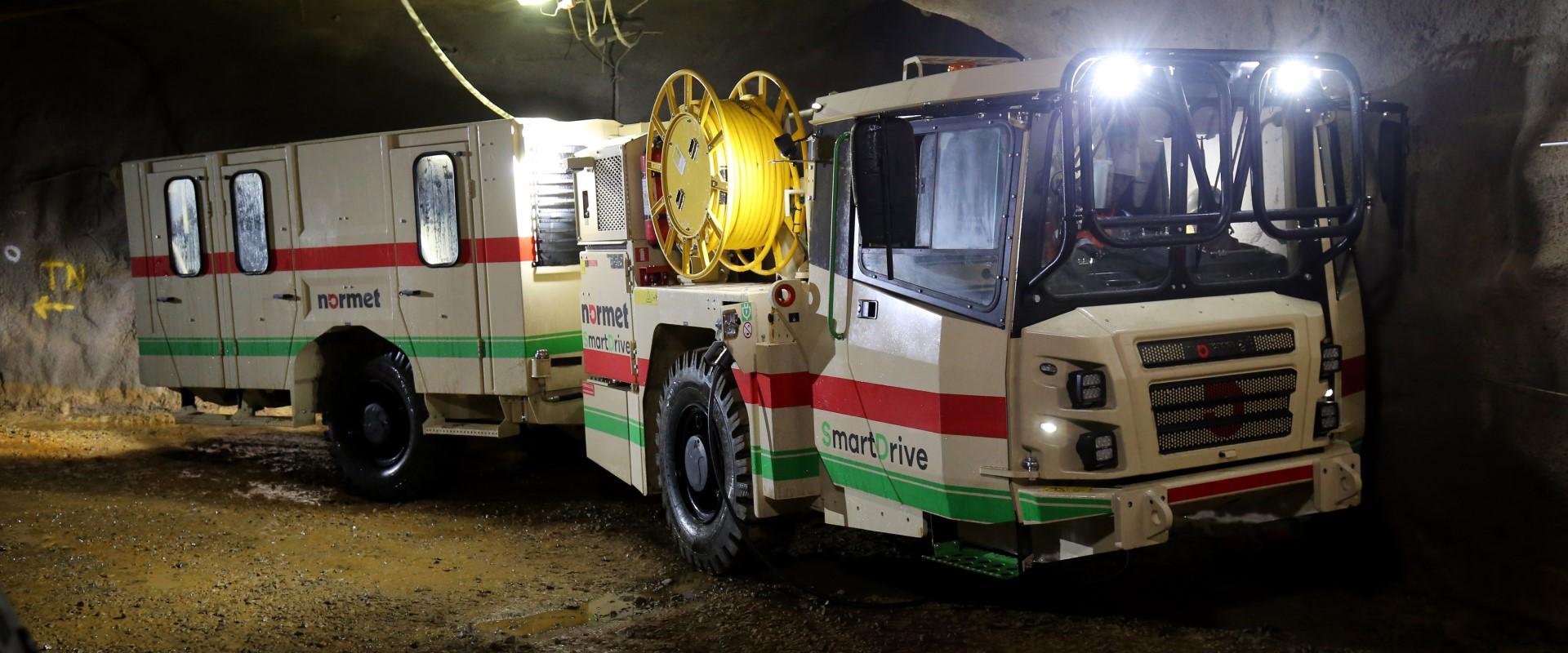 Utimec MF 205 PER SD in underground mine
Utimec series
The Utimec range are designed for high performance in specific applications. Variants that carry up to 32 personnel, 16 tonnes of material, or 10 000 litres of fluids all share a robust, efficient design for maximum productivity at any stage of your mining or tunnelling project. Units can be custom-built for your specific requirements from mobile workshops to concrete transportation. For increased sustainability and a cleaner work environment, selection of Utimecs are available equipped with electric Normet SmartDrive® technology.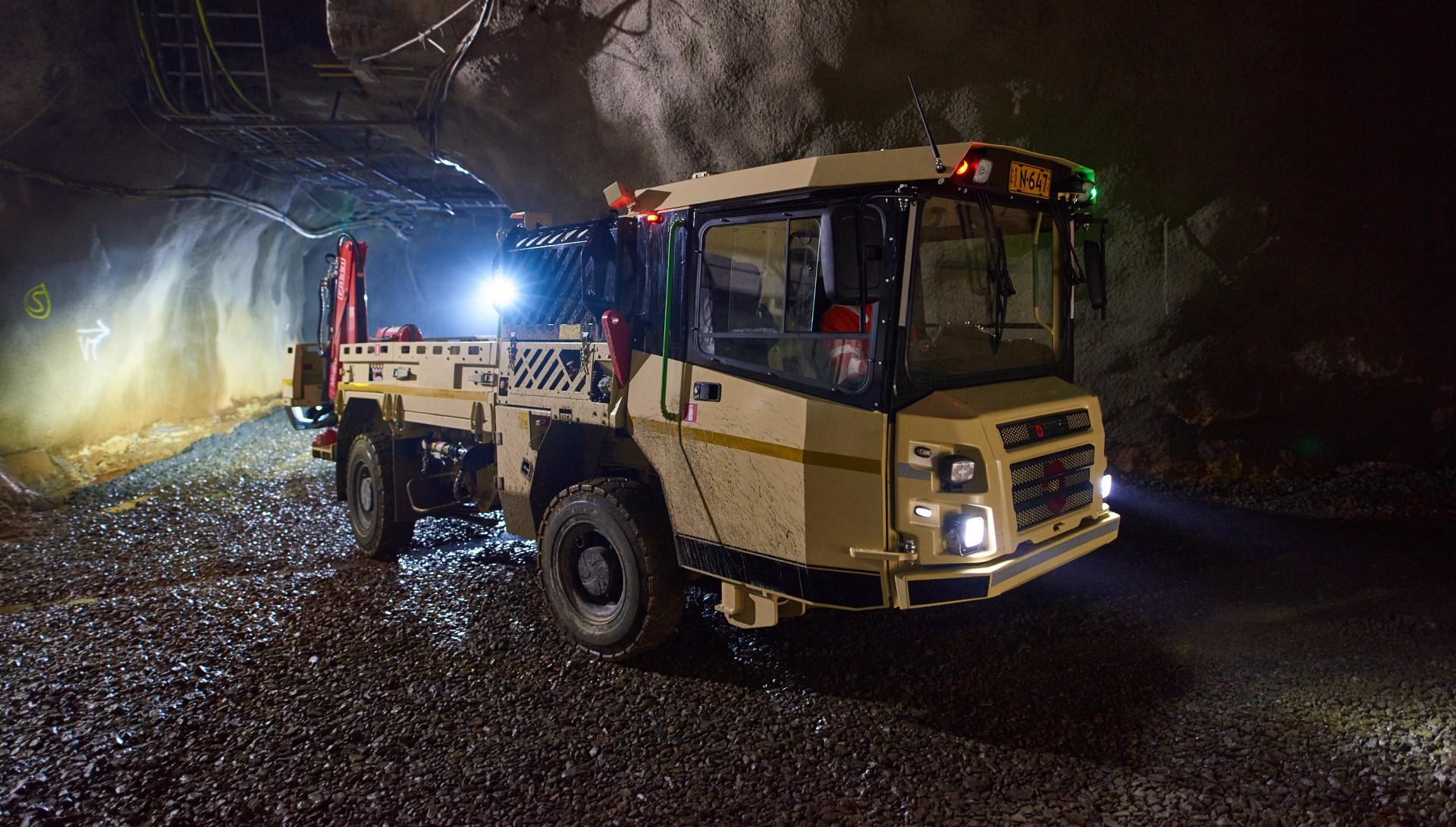 Variomec XS 040 MAT in underground mine
Variomec XS series
The Variomec XS is our most compact and manoeuvrable series, designed to minimize total cost of ownership while providing best-in-class safety and capacity. Thanks to its 4-wheel steering and small size it can be used in tunnels just 3.5 metres wide and safely navigate 90° corners.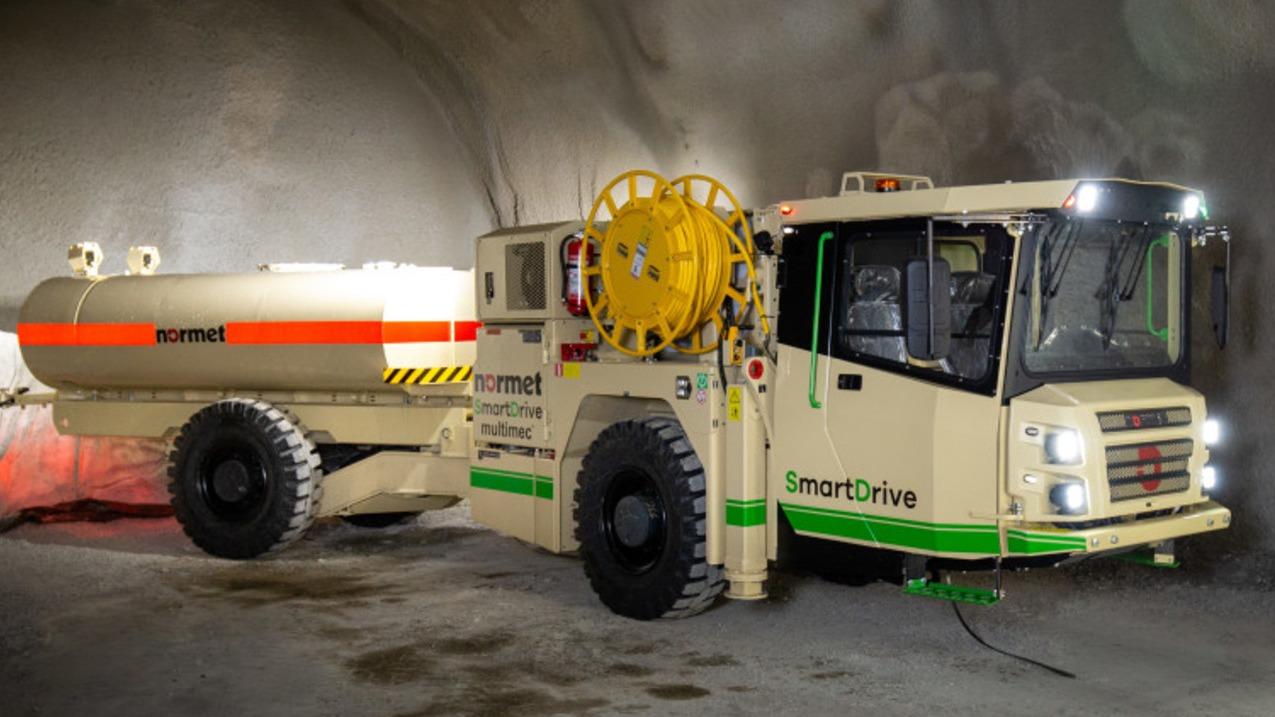 Multimec MF 100 SD with fluid cassette - Oct 2022
Multimec series
With a fast, easy to operate slide-on/-off cassette system, the Multimec allows for different modules to be loaded onto the vehicle, each providing a safe and economical answer to a specific need. Three sizes of vehicle and more than fifteen models of cassettes give you a highly flexible and cost-efficient underground logistics solution. The MF 100 variant is also available with SmartDrive® technology for silent operation and zero local emissions.
Underground Logistics Equipment