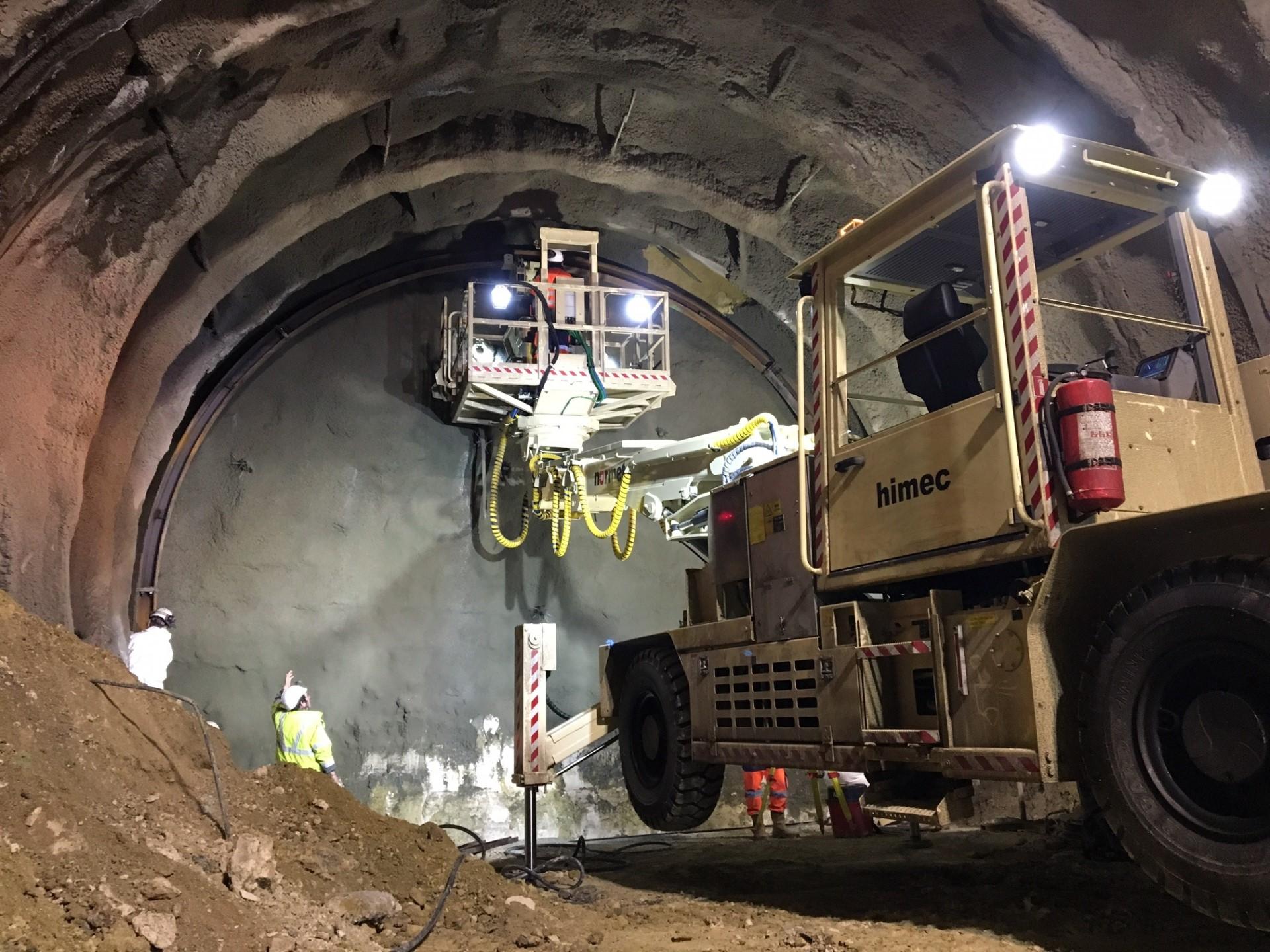 Lifting and Installations
Lifting and Installations
Safe and reliable lifting and installation solutions
For safe, reliable, and highly efficient lifting and installation solutions look no further than Normet's scissor lifts, basket booms, and cassette lifters. Developed with 40 years of underground experience and with models suitable for any size project, they make your overall processes more effective than ever.
Lifting and installation is required at every stage of the mining or tunnelling process. We ensure that operators can easily, ergonomically, and safely install and maintain everything from electrical cables and wiring to piping and ventilation in any underground environment.
Safety is paramount underground, so we have built our products to be rugged and equipped with enhanced safety features. All our lifting and installation machines are purpose-built and comply with local and international safety regulations as well as Normet's own rigorous quality control standards.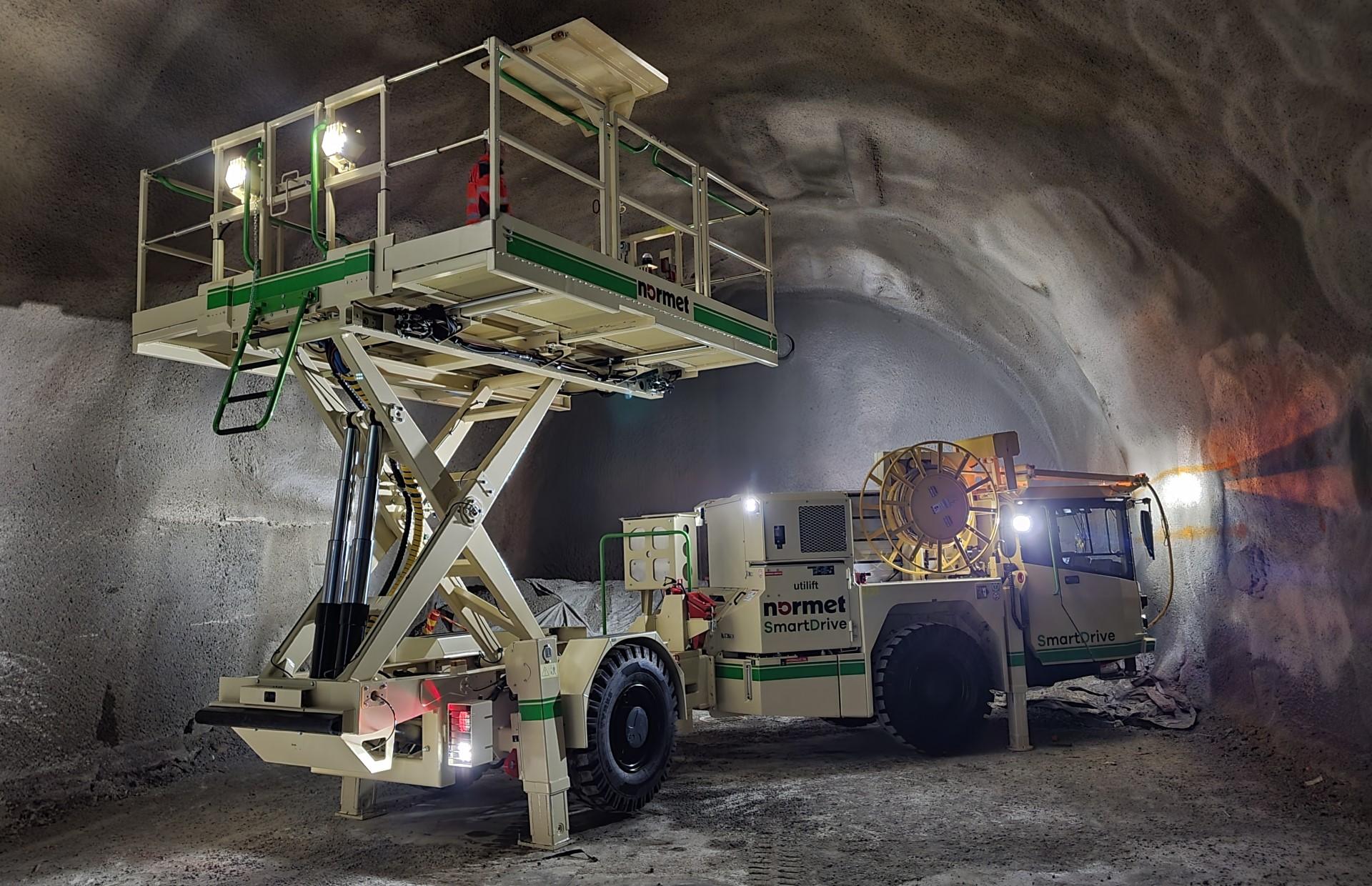 Utilift MF 330 SD with platform up
Scissor lifts
Normet's Utilift products are equipped with adjustable scissor lifts. The SF model is agile, able to access tunnels just 3.5 metres wide, and boasts a lifting capacity of 3000 kg. The tilting and extendable platform makes working on inclines straightforward. Optional extras including onboard compressor, crane, and remote controlled pipe lifters give you the flexibility to operate safely and productively even in confined spaces.
The Utilift MF and LF lines are intended for heavy installation works, with the MF models featuring low envelope for smaller tunnels. Hydraulic lift and tilt functions and safety features with an optional radio remote controlled grabble improve the speed of your installation procedures.
The Utilift MF 330 and 540 are powered by Normet SmartDrive battery-powered technology for clean, safe, and sustainable operation.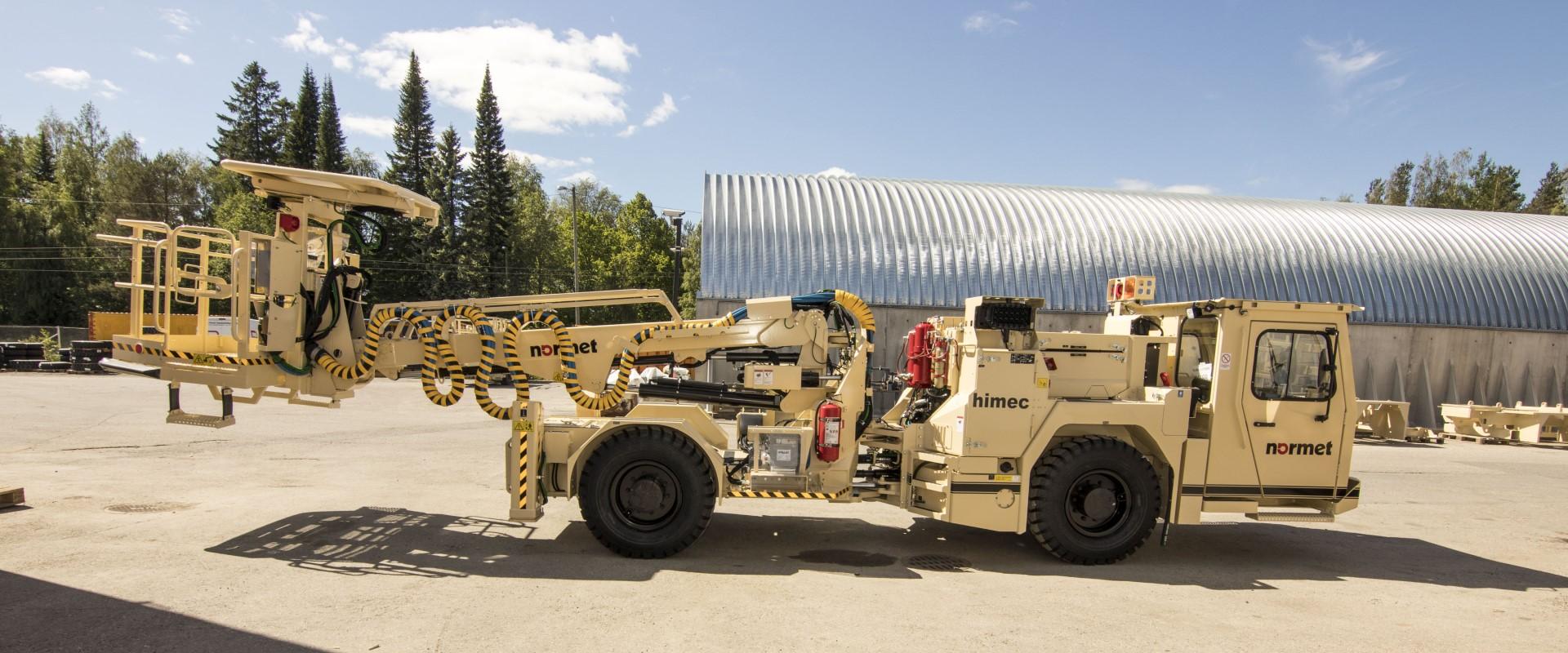 Himec - Lifting and Installation Process
Basket booms
Our Himec series utilises basket booms to lift personnel safely up to 6 or 9 metres. The robust boom design and spacious basket make it a premium option for mining and small tunnelling lifting and installation works. Both the SF and MF variants include comprehensive built-in safety features for a secure working environment.
The Himec RM is a multipurpose tunnelling lifter designed to be used for installation work or as an explosives charging platform for tunnelling processes. With six different models to lift up to 1000 kg there is an RM for any occasion. The simple, ergonomic operation improves operator comfort and efficiency.
Cassette lifters
Normet person lifter cassettes for the Multimec series of cassette handlers expand your lifting and installation possibilities. Available as cassettes for either scissor lifters or basket booms, you can easily increase the flexibility of your processes using proven and robust technology.
Lifting & Installation Products