Explosives Charging
Charmec charging systems for safer, efficient underground explosive processes
Safe and efficient explosives charging and blasting processes are essential to productive mining and tunnelling operations. Our Charmec vehicle range makes the underground charging process productive and safe whether you are using Emulsion or ANFO explosives. To support your charging and blasting processes we also manufacture a wide range of supporting upgrades.
Normet's Charmec systems are built to improve safety, cost-effectiveness and productivity in underground blasting and charging. Available in a wide array of configurations, there is a Charmec model for every underground environment. Depending on the model, vehicles are also available with SmartDrive battery-driven technology for emissions-free operation, improving sustainability and protecting operators from hazardous fumes.
Charmec vehicles are rugged and manufactured for use on difficult terrain. Available in three different sizes with a range of customizable options, we make it safe and easy to fulfil your charging and blasting needs in any temperature, size of tunnel, or rock type. All our charging machines are purpose-built and FOPS/ROPS approved for safety.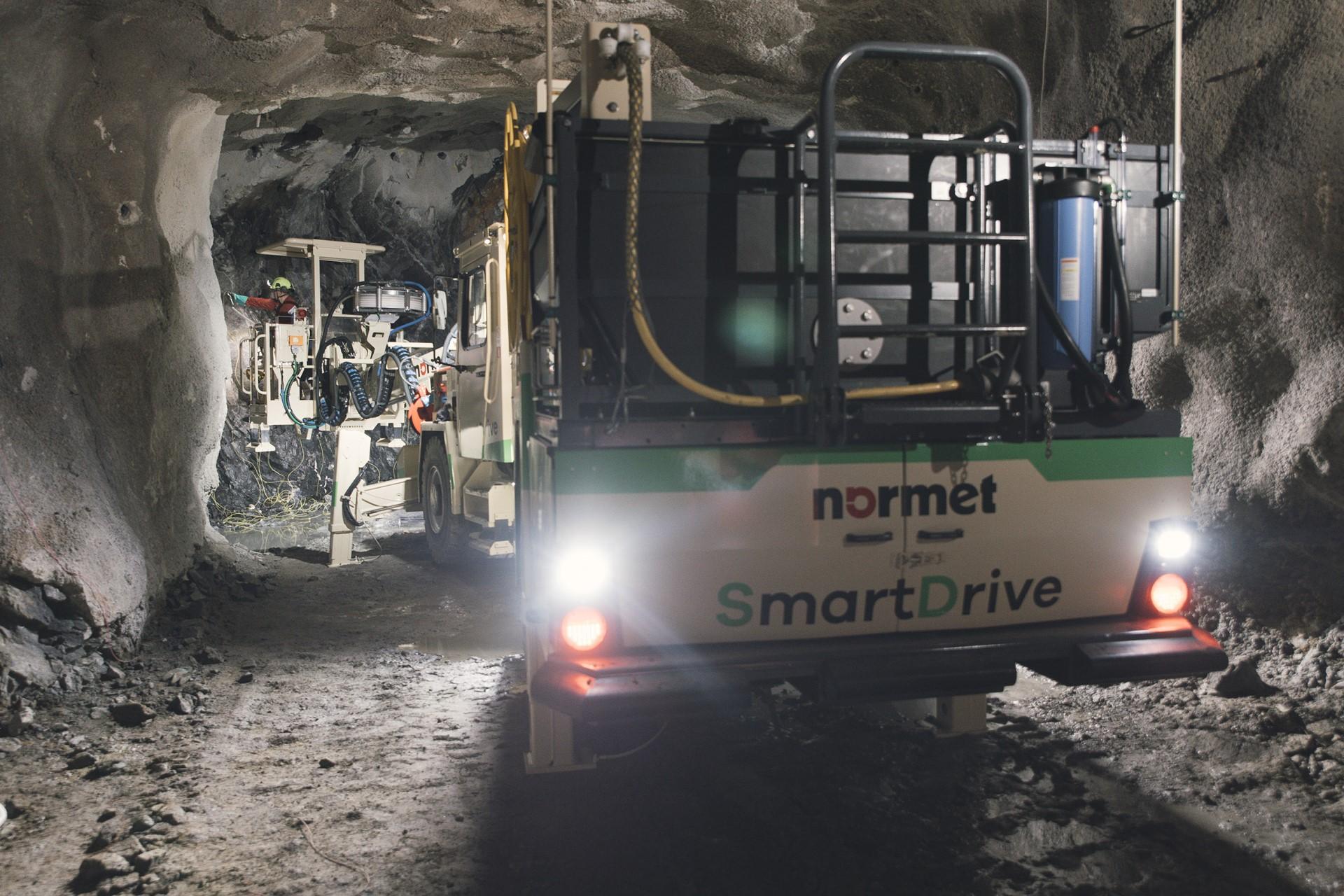 Explosive Charging with Normet SmartDrive
Emulsions charging
Because emulsions are inert until charged, their use in blasting processes has increased safety compared to traditional ANFO methods. Normet's emulsion charging offering is based on decades of underground experience to deliver highly efficient process improvements to you. Since safety is at the centre of everything we do, our emulsions charging Charmecs are equipped with FOPS II tested person lifting basket booms and other safety features for simple, secure operation.
At Normet, we understand the emulsion charging process inside out. We make sure that everything on our machines, from calibration systems and emulsion pumps to mechanized hose handling works to maximise your productivity in a safe, cost-efficient way. Charmec emulsion chargers significantly reduce the number of operators and time required to complete the charging process, also resulting in significant cost savings.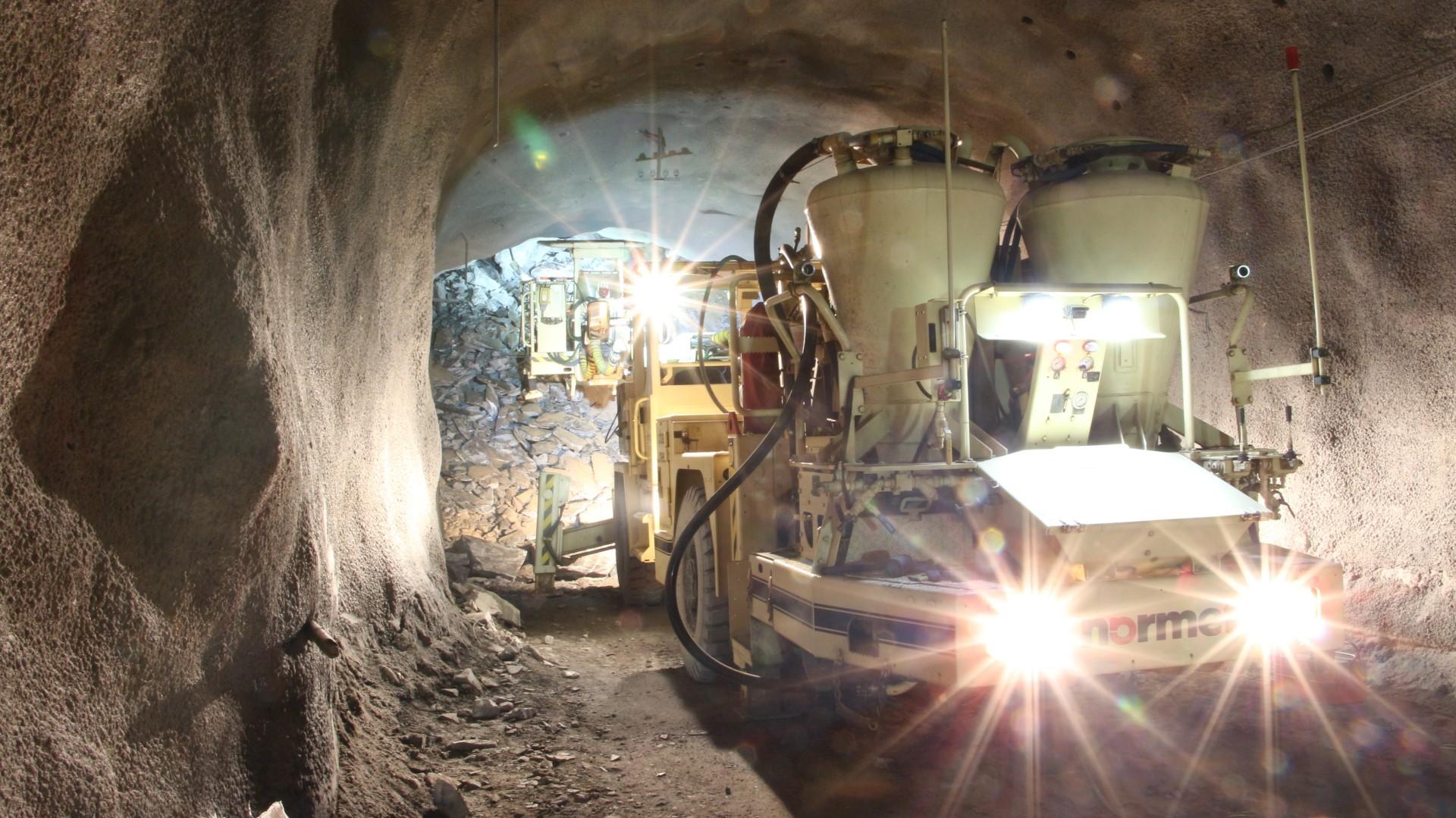 Anfo Charging Process
ANFO charging
Although emulsion charging is has greatly increased in popularity, ammonium nitrate fuel oil (ANFO) charging is still popular in many projects around the world. Normet Charmec vehicles for ANFO charging are field-proven in hundreds [NB2] of locations globally. Fully FOPS/ROPS approved safety features ensure ergonomics and comfort for the operators. With options including variants of the Charmec SF, MF and MC series, our solutions give you highly efficient charging options for underground mining and tunnelling. Large carrying capacities provide enough explosives without the need for refuelling or the addition of an extra explosives service vehicle, while the integrated, seamless NorSmart control and diagnostic system helps you keep your equipment running at maximum efficacy.
Charmec SF series
The Charmec SF is our smallest, most agile model, able to access tunnels with a width of only 3.7 metres. Two boom options equipped with small, one-man charging baskets allow excellent performance while performing development charging in narrow spaces. A bolt-on ANFO kit allows fast changing from Emulsion to ANFO and back again.
Charmec MC/LC series
Our extensive Charmec MC/LC range offers you the widest range of process-based options and accessories for a broad range of bulk emulsion kits and payloads from 2.5-4 tonnes[NB1] . A centrally-located cabin provides more comfort, safety, and visibility for the operator. Because they are suitable for both development and production charging, the Charmec MC/LC series removes the need to operate dedicated production charging equipment, resulting in lower CAPEX, a faster learning curve for operators, easier maintenance, and safer operations.
Charmec MF series
When you need an extended payload for production charging, the Charmec MF series is your solution, with five front cabin models, various boom versions and a payload of up to 6 tonnes of emulsion. Depending on the model, Charmec MF variants can also act as development chargers, but are especially suitable for production charging where more explosives are required. Charmec MF emulsion production chargers are equipped with mechanised charging hose delivery systems to improve operator comfort and ergonomics and ensure accurate hose retraction.
For dedicated sub level stoping, the Charmec MF 050 Robot is a reliable, modernised workhorse for the most demanding underground environments. A large payload capacity and charging manipulator boom provide excellent, safe, and efficient performance.
Our largest production charging vehicle, the Charmec LF 605, increases the total emulsion kit weight to 10 tonnes including a 6 tonne emulsion bin. The powerful engine, axles and exhaust brakes provide efficient and safe driving and operation on inclines and declines.
Charmec RM
The Charmec RM is a dedicated rigid frame emulsion charger for tunnelling. Normet's industry-leading charging technology, a high payload, and good boom coverage give you a highly efficient, secure lifting solution with short cycle times. For operators, the RM series offers improved ergonomics and safety, while in tight spaces the crab-walk feature provides optimised agility and manoeuvrability.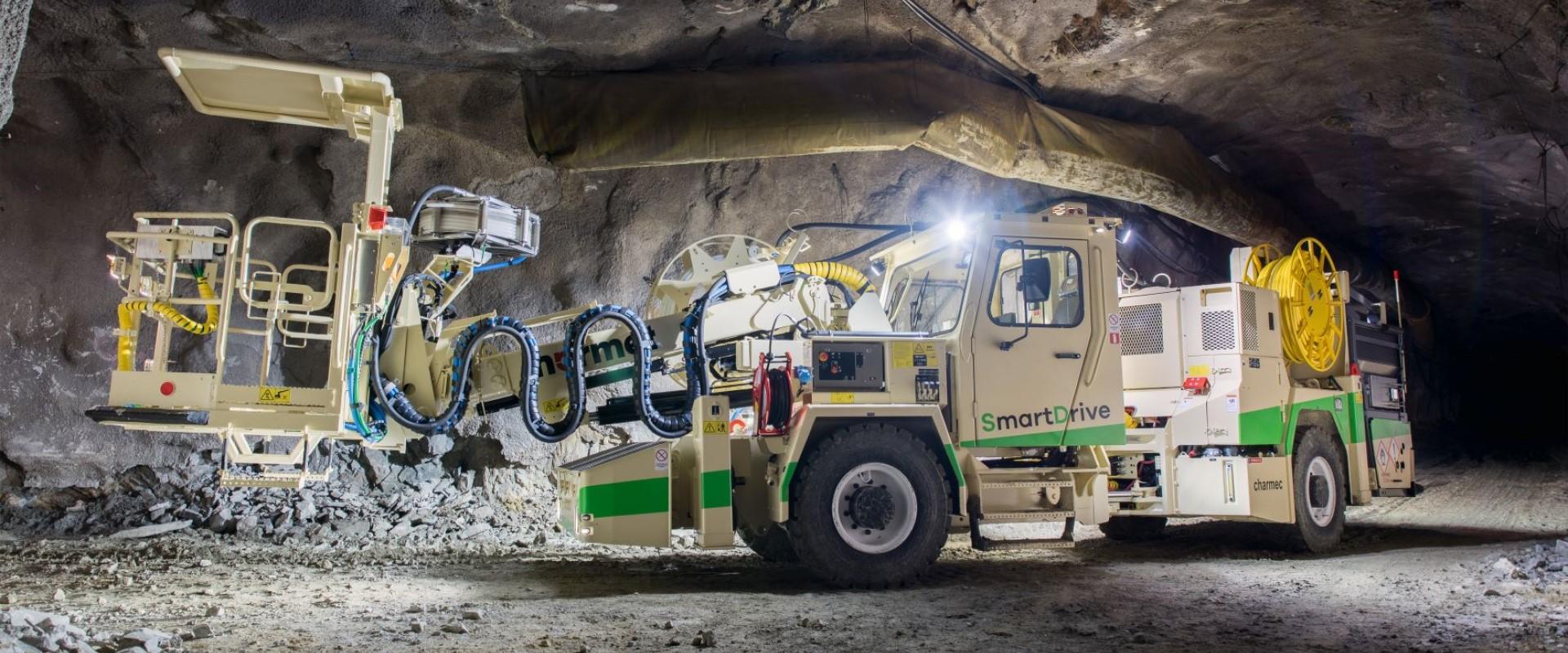 Charmec MC 605 VE SD in Underground Mine
Charmec SmartDrive
Normet's SmartDrive series is the next step in sustainable underground projects. Electric battery power provides emission-free local operations, and because charging requires relatively low amounts of energy, the Charmec SmartDrive series gives you proven, excellent performance to fulfil both developmental and production charging requirements.
Explosive Charging Equipment