January 31, 2023
New Centre of Excellence opens in India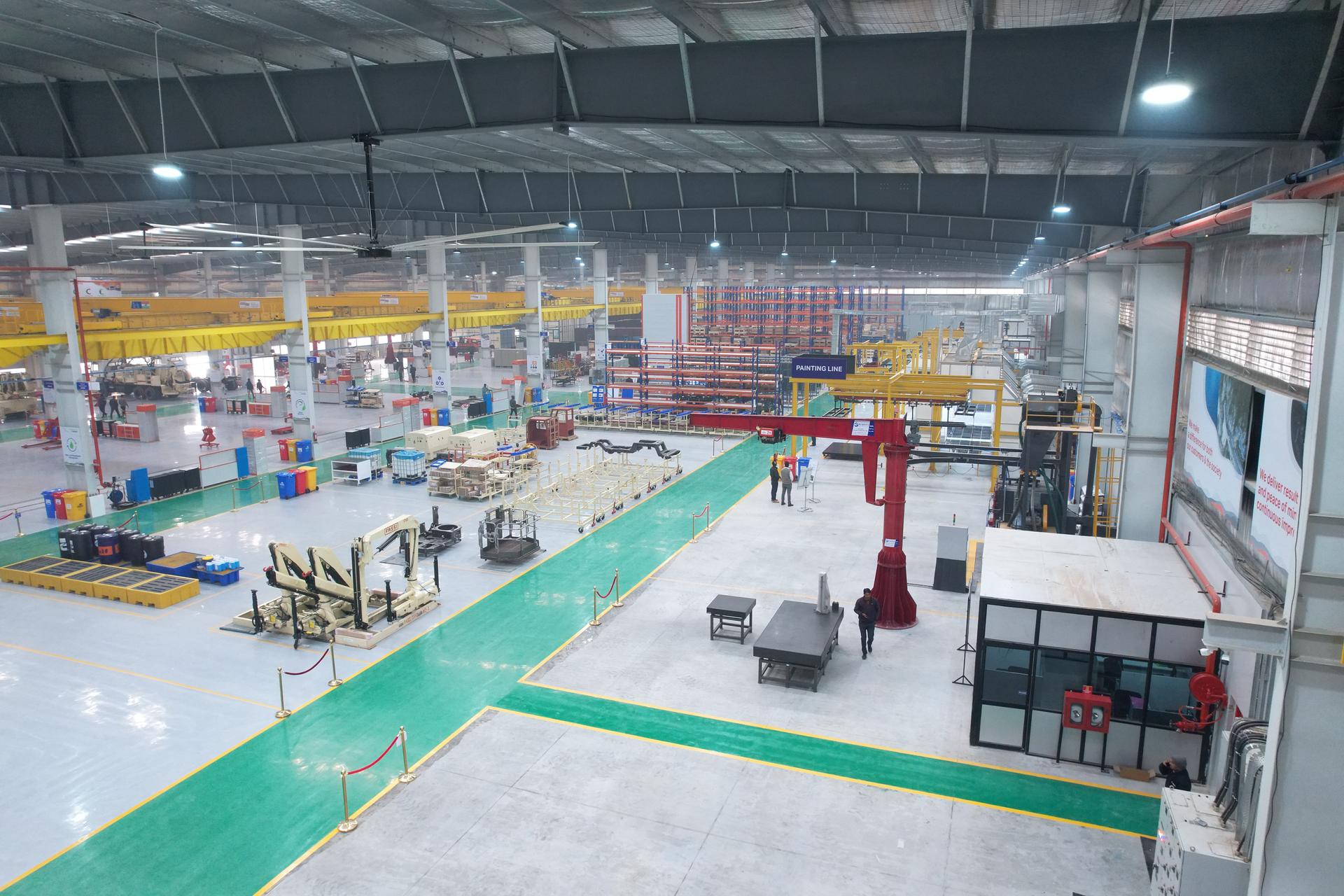 NORMET GROUP OY PRESS RELEASE 31 JANUARY 2023 AT 10:15 EET

New Centre of Excellence opens in India

Normet announces the official opening of its Centre of Excellence at Jaipur, Rajasthan in India. A global technology and production hub, the Centre of Excellence will be home to a global equipment production facility, global service rebuild centre, global R&D centre, data analytics hub and a technology training centre for operations and maintenance.  

"Starting the manufacturing and development of the latest Normet products outside Finland is a big step for us. It demonstrates the high importance and increasing responsibilities of Normet India in the development of our business in the future", says Aaro Cantell, Chairman of the Board of Directors, Normet.

Once fully operational, the Centre of Excellence will be the largest greenfield project of its kind for Normet. This is Normet's second global manufacturing facility after the present production hub at Iisalmi in Finland. Offering the same scale of operations, the intent is to cater to both domestic and global markets. 

For Normet, this investment is testament to the confidence it has towards the local organisation and business partners. Normet has supported growth in India with decades of investments in infrastructure and mining projects.

"India represents a significant portion of Normet's business and the Centre of Excellence will support the future growth and development of our company", says Ed Santamaria, President and CEO, Normet.

At present, Normet India has an equipment facility for local products, a small sized Service Centre, and construction chemical manufacturing facilities in different parts of the country. In its efforts to reinforce India's position in the market, expand its global manufacturing footprint, and further support the spirit of the 'Make in India' initiative, the group has heavily invested in the country.

The growth of the India Sales Area in the last few years has been transformational.

"We aim for ambitious growth year on year and have projects in the pipeline in both the underground and infrastructure sectors in the country. We are committed to bring in new technologies which support sustainability and can be adopted to meet our customers growth ambitions", says Subhasis Mohanty, Vice President, Normet India.

The Centre of Excellence is set up in Mahindra World City in Jaipur, comprising around 150,000 sq. ft. factory and amenities area and 23,000 sq. ft. office area. The factory is equipped with assembly line and stations, painting facilities, remanufacturing stations, and a proto shop with advanced testing facilities. The office is designed according to modern, open office concepts with seating for 140 employees and simulator training rooms.

The entire project is designed with safety and sustainability in mind with the following facilities: ~600KW solar plant installation, rainwater harvesting, insulation in factory building to reduce HVAC loads, natural lighting and ventilation and fire protection systems.

In addition to this upcoming facility and a comprehensive range of aftermarket services, Normet India provides construction chemicals with existing plants in Jaipur, Khopoli and Howrah.