Overview
The Xrock X46-series of breaker boom is a wide reach boom and suitable for multiple applications. The boom controls and range of motion ensures a flexible positioning of the pedestal in crushing plants. The boom structure is a robust steel plate design able to carry loads in harsh environments. X46-series consist of three different models from 4.4 m horizontal reach up to 6.7 m.
Xrock X46-series booms are designed to carry hydraulic breakers from 1300 kg to 2000 kg and especially tailored for Normet Xrock XB breakers. The system is powered by Normet Xrock hydraulic power units which are streamlined fit for the Normet Xrock breaker and the boom.
Normet Xrock booms are designed to master a variety of applications from stationary crushing to grizzly operations. Robust and agile design ensures long service life and effortless usability.
Key specification
---
For stationary crushing and grizzly
Hoziontal reach: from 4.4 m to 6.7 m
Breaker weight: from 1300 kg to 2000 kg
Features
Productivity and efficiency
Agile and robust design ensures long service life and effortless usability
Robust steel plate design
Conical locked pins
Round pedestal design
Guaranteed fit for purpose with the help of Normet's application experts
Available with Xrock® Automation for maximized safety and efficient operation
Gallery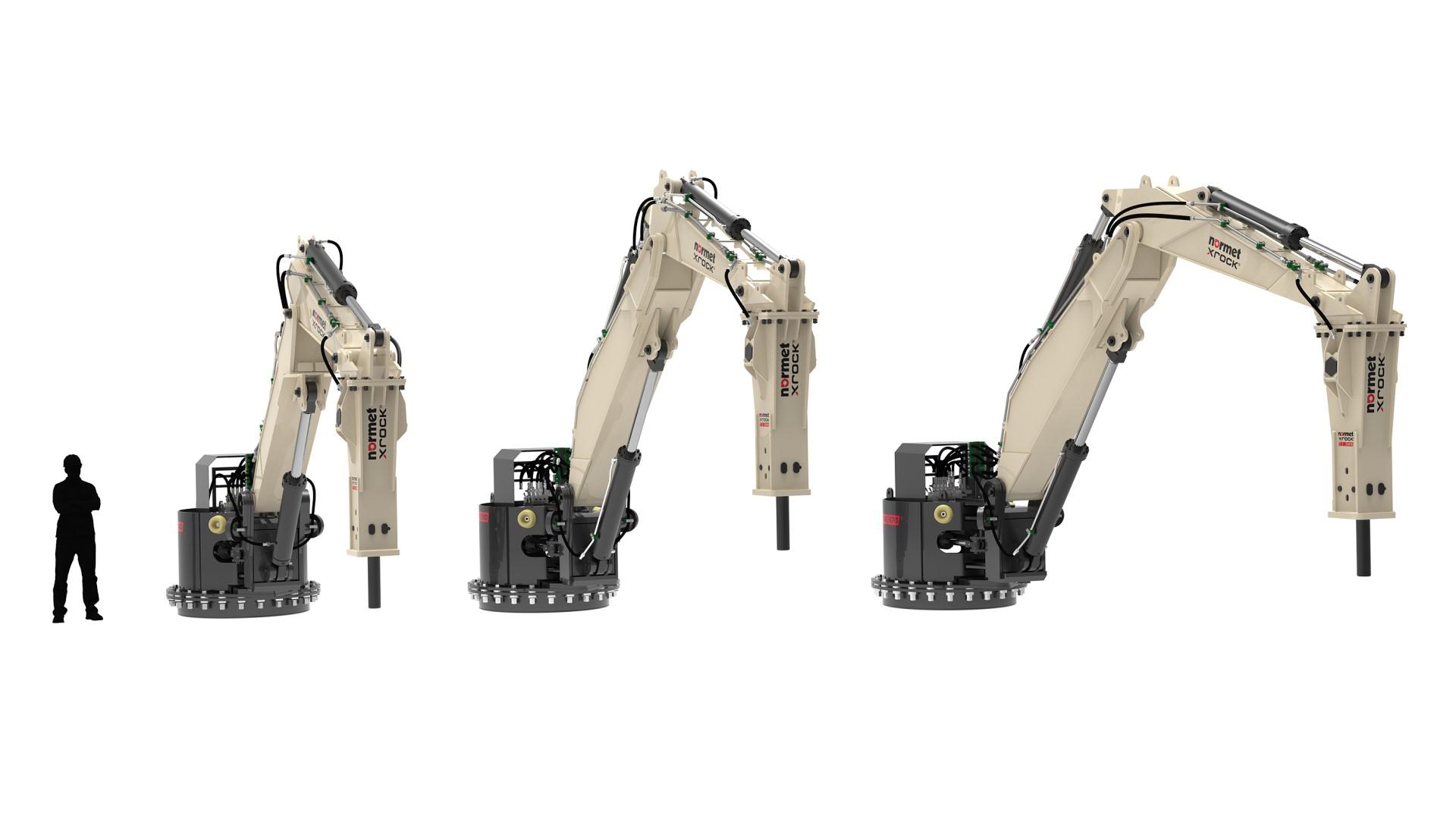 Learn more about Normet XRock