Overview
Xrock X86-series of breaker boom is heavy-duty boom series especially for grizzly application. The reach area enables freedom to use these booms also in crushing applications. The boom sections are manufactured from solid rectangular beam to increase boom durability. X86-series consist of four different models from 3.3 m horizontal reach up to 8.0 m.
Xrock X86-series booms are designed to carry hydraulic breakers from 280 kg to 2500 kg, depending on the boom model, and especially tailored for Normet Xrock XB breakers. The system is powered by Normet Xrock hydraulic power units which are streamlined to fit for the Normet Xrock breaker and the boom.
Normet Xrock booms are designed to master a variety of applications from stationary crushing to grizzly operations. Robust and agile design ensures long service life and effortless usability.
Key specification
---
For grizzly
Horizontal reach: from 3.3 m up to 8 m
Breaker weight: from 280 kg to 2500 kg
Features
Productivity and efficiency
Agile and robust design ensures long service life and effortless usability
Guaranteed fit for purpose with the help of Normet's application experts
Available with Xrock® Automation for maximized safety and efficient operation
Identical boom cylinders*
Heavy duty boom structures*
Large-sized pins and bushing diameters*
*does not apply to compact X86-340R boom
Gallery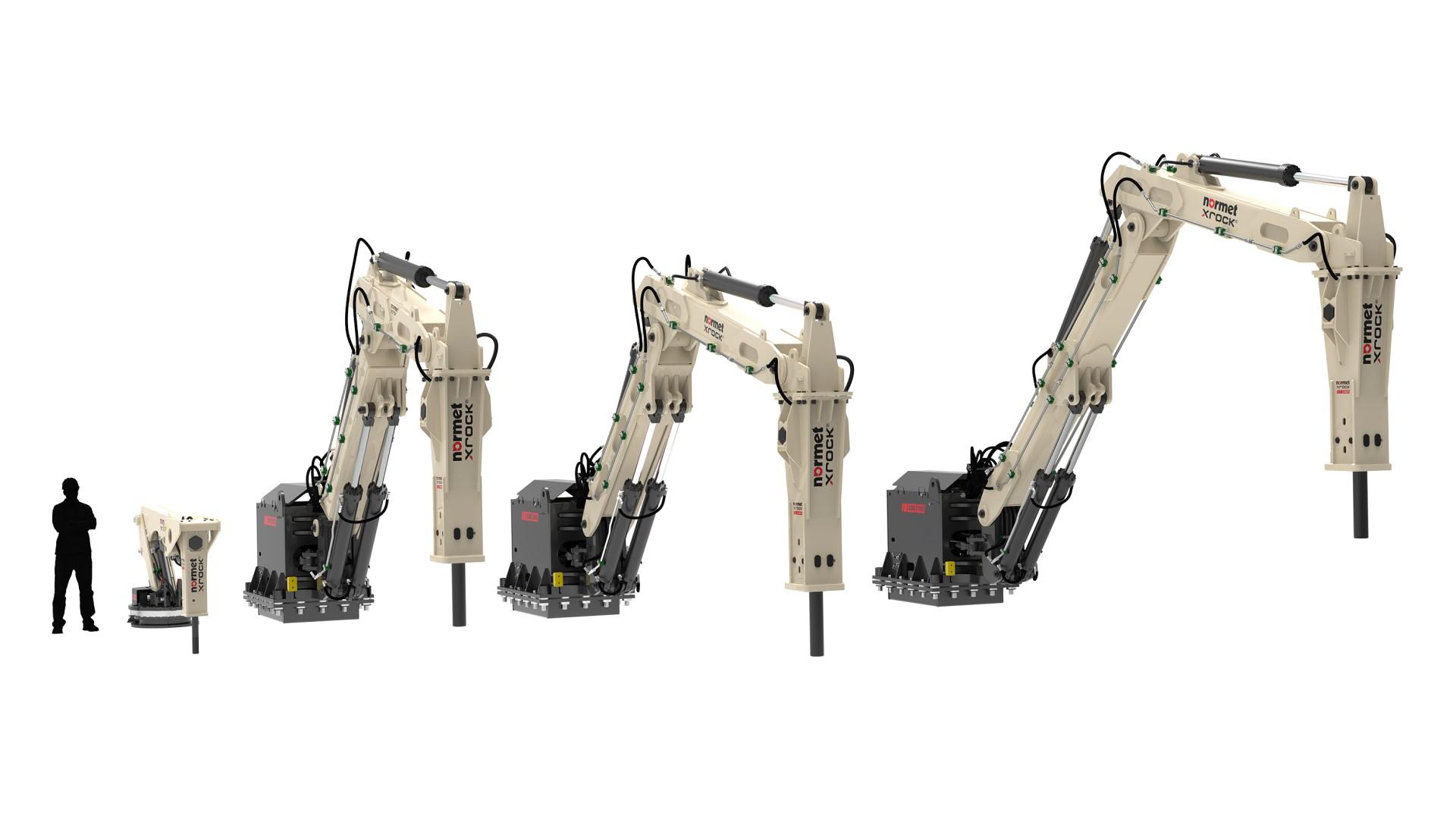 Learn more about Normet XRock