Normet Store
Hub for genuine Normet spare parts tailored to Normet equipment. Our mission is to enhance operational continuity in underground mining and tunnelling by supplying top-tier spare parts that optimise machinery performance and minimise downtime.
---
Already a customer? Go to Store
Product Range, Prices and Availability
Normet Store offers genuine spare parts across all Normet equipment spanning engine, hydraulic, electrical, and wear-resistant components. Benefit from personalized pricing, real-time inventory data, and streamlined ordering.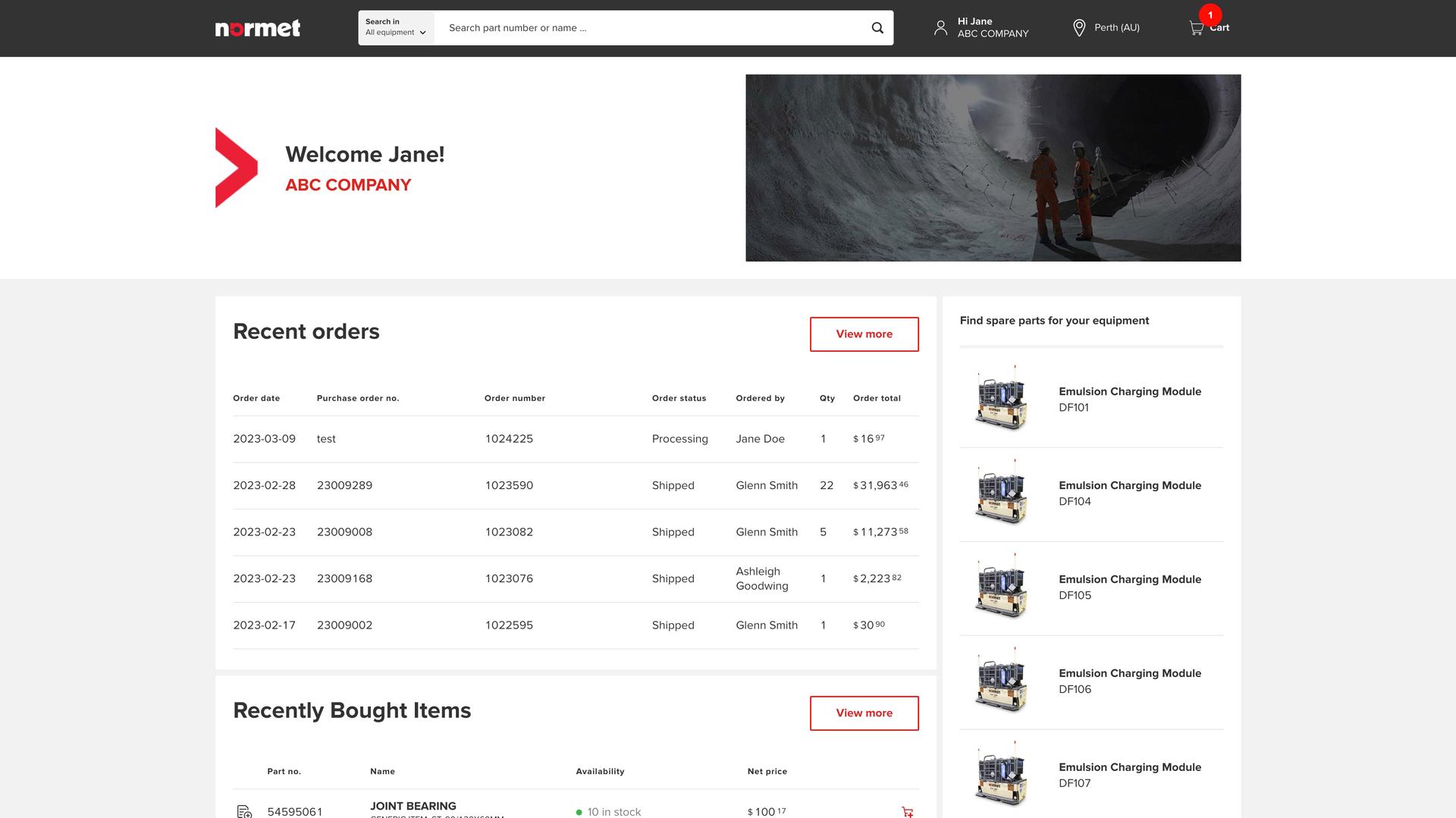 Start page for Normet Store where you can follow-up on your recent orders, view your Normet fleet, and easily search through Normet Store's complete genuine spare parts catalogue.
Easy Navigation and Ordering
Normet Store features an intuitive interface for seamless catalog exploration. Swiftly locate precise spare parts using user-friendly search and filtering tools, customized to your fleet's equipment or part numbers. Streamlined ordering process ensures effortless procurement, requiring only a few clicks.
Exceptional Customer Support
Committed to customer satisfaction, our dedicated support team stands ready to address inquiries. Whether aiding in product selection, order tracking, or general assistance, our knowledgeable representatives are accessible via phone or email.
Choose Normet Store for reliable, quality Normet spare parts. Your partner in seamless mining and tunnelling operations.
Already a customer? Go to Store