TBM Technology
Maximum TBM performance, minimal environmental impact
Normet products have been used to ensure the safety, cost-efficiency, and productivity of TBM projects such as metro lines and sewage networks
Normet's TBM process solutions are based on decades of underground experience at TBM sites around the world. From Australia to the UK, Our chemicals such as soil conditioners, tail sealants and main bearing greases are designed for maximum performance and help ensure environmentally friendly operations. Furthermore, our global team of TBM technicians provide product guidance and support throughout the project life cycle, working alongside you to maximise excavation efficiency.
All our TBM chemicals are developed to have minimal negative effect on the environment. We achieve this by producing minimally toxic, highly biodegradable or inert, and highly efficient products using renewable raw materials whenever possible.
Soil conditioning
Normet TamSoil soil conditioning products are suitable for use in any geological conditions. Whatever the face conditions - from highly permeable soil to sticky clay - soil conditioning agents reduce TBM cleaning time and minimise chamber interruptions, making a considerable difference to the overall efficiency of the process.
Standard and polymerised foam soil conditioners are normally used for silty or gravelly sands. The foam type can vary according to the soil's humidity or groundwater pressure. Because they help reduce friction and wear, these foams are essential for maintaining TBM efficiency.
For situations where clay clogging is common, Normet anti-clogging agents are available as foam or liquid variants that significantly reduce the problem in a wide range of conditions. When tunnelling must be performed through water-bearing grounds, Normet polymers improve soil stability and optimise the permeability of the excavated material.
In addition, because of the natural working conditions of TBMs, excessive wear, high temperatures and cutter blockages are common problems, especially in abrasive rock conditions. Although water sprinkler systems can help reduce these effects, our anti-wear and anti-dust agents alleviate them still further. Our full process expertise improves your efficiency throughout the entire TBM procedure.
Tail sealants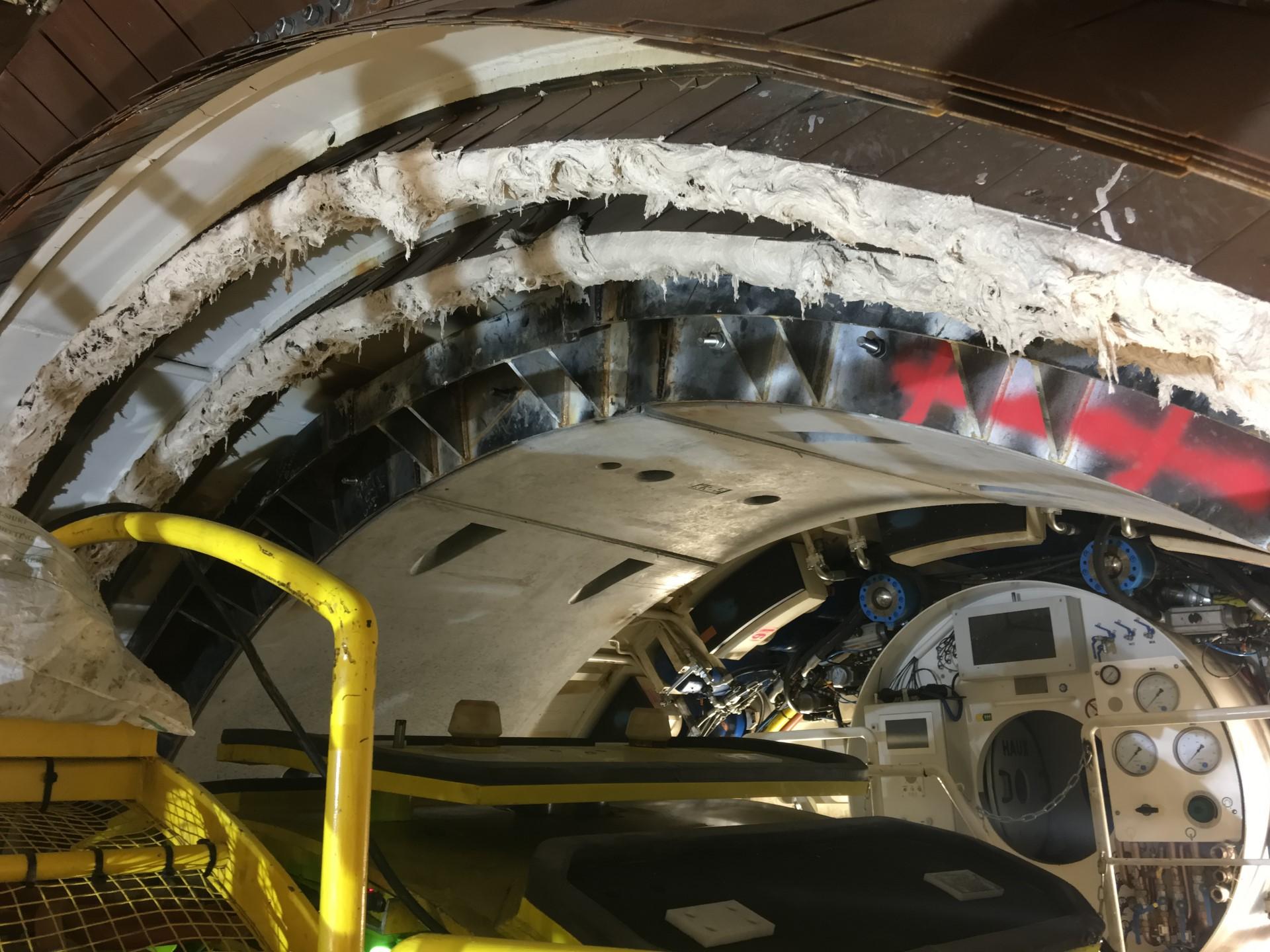 Normet TamSeal Tail Sealants
Tail sealants are one part of the impermeable barrier that prevents annulus grout, water or soil from entering the invert of the TBM. As a result, Normet tail sealants are highly water-resistant with excellent adhesive properties to metal surfaces, while still being easily pumpable. Thanks to a unique combination of fibre types, special oils and fillers, TamSeal sealants provide excellent performance with minimal environmental impact.
Main bearing greases
The TamGrease range of main bearing sealing and lubricating greases protect the most costly and sensitive part of the TBM. Excellent TamGrease BS1 sealing grease adhesion and cohesion properties prevent soil or water ingress. TamGrease BL11 and BL12 lubrication greases share these properties combined with excellent lubrication characteristics.
Annulus grouts
Annulus grout fills the void that is created between the soil and the segmental lining. TamCem and TamShot admixtures – including retarders, accelerators and superplasticisers - give operators the performace needed to effectively protect the lining and gaskets and maximise TBM uptime.