Normet Portal
Normet Portal is the solution through where user can view the data from their Normet fleet.
---
Fleet-based insights
In the portal, customer can view their full Normet fleet view is available with equipment details. Connected equipment have additional insights available; operational, service data and alerts.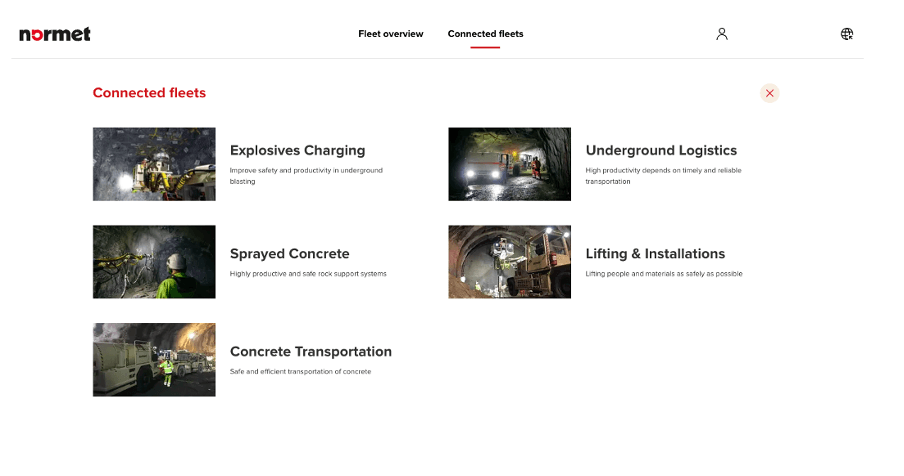 Normet Portal Connected Equipment
Connected data reports include operational KPI's, activity and alerts logs and data explorer to deep dive into data signals. Collected data signals vary depending on the equipment type and model. For example, for SmartDrive equipment include several specific for BEV machines. For detailed information, please be in contact with Normet representatives.